We recognize that all of our patients are unique and deserve to receive orthodontic care that reflects their individual needs. Our experienced and talented team is committed to working with you and your family to create a comfortable, stress-free, and rewarding orthodontic experience every time you visit our practice. We are pleased to welcome you and your family, and we look forward to working with you.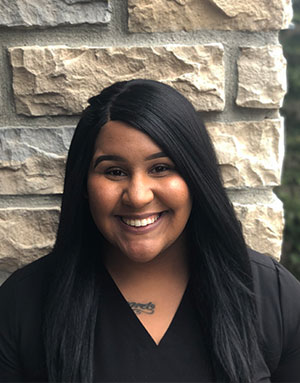 Kara
Orthodontic Technician
I love working one-on-one with patients to help them progress while keeping them comfortable and educated in all stages of treatment. My favorite part of my job is getting to know each patient on a personal level and watching their smile transform.
In my free time, I enjoy drinking ice coffees, kayaking, paddleboarding, shopping, traveling, photography, and spending time with friends and family.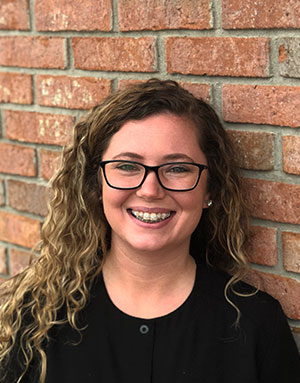 Tiffany
Orthodontic Technician
I love everything about the dental field, I enjoy learning something different every day, and watching our patients' self-confidence grow as their new smiles emerge.
My family and friends mean everything, I also have a pug named Hunny, she's my fur baby. Summer/spring is my absolute favorite time of the year relaxing by the pool or going trail riding.

Josie
Financial Coordinator
I enjoy being part of a team that loves coming to work every day. Seeing my patients' smiles every day is my favorite part of the job.
I live with my husband Mark along with our two four-legged kids Nala and Rascal in Morgan county, Ohio. I love to spend time with family and friends as well as camping at a local state park campground in Muskingum County. We also have a side by side we love riding in the woods and mountains of Kentucky.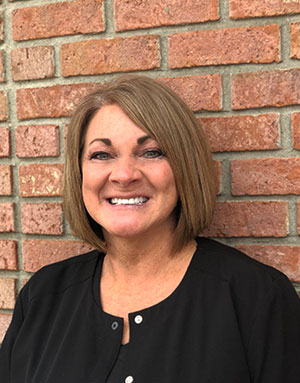 Kelly
Treatment Coordinator
It's so much fun to get to know each patient and watch how they grow and change as their smile changes. Every person becomes more confident and outgoing, smiling more often and not hiding their teeth while doing so. My days are spent providing patient care to our new patients to the practice. I work with them maximizing their insurance benefit, as well as managing payment options for their treatment. I want to make sure orthodontics is something everyone can afford.
I'm happily married and have three children as well as two amazing grandchildren. Staying active is important to me, and I love spinning.
Kelsey
Financial Coordinator
I am from Ohio and recently moved to the Dublin area. I graduated from Capital University in 2015 with a degree in Music Education. This is my first role in the orthodontic field and I am excited to see patients progress through their treatment having previously gone through treatment myself!
I spend my weekends (usually) watching the Star Wars prequels and Muppet Show re-runs with my boyfriend and my cat, Marnie. I also enjoy traveling, antiquing for old Pyrex, and driving around in the country listening to podcasts.
Ellie
Orthodontic Technician
The dental field has always been my passion, but orthoodntics is by far my favorite. I love connecting with each patient and being there along their journey to a perfect smile :)
Outside the office, I enjoy spending time on our family farm. I love being around friends and family, going boating in the summer, and I love everything about the fall.
Lyndsay
Orthodontic Technician, EFDA
I love working with children and adults to help create a perfect smile. I have been working in the dental field for 6 years. I went back to school in 2019 for my Expanded Function Dental Auxillary (EFDA) certificate, which allows me to help Dr. Anderson closely with the removal of braces.
I am engaged and have a 2 1/2 year old son. We love to camp and get outdoors whenever we can.